8/16/2013: God said, "Egypt will fall.  It has not fallen as yet, but Egypt will fall now, Amen.  You need not fear, but this...
In your struggle against sin, you have not yet resisted to the point of shedding your blood. And you have forgotten that word of...
 But in a great house there are not only vessels of gold and silver, but also of wood and clay, some for honor and...
I am your Comfort, and I am your hope, Children. Put all of your hope in Me, says the Lord God Almighty.  Let Me...
… looking unto Jesus, the author and finisher of our faith, who for the joy that was set before Him endured the cross… (
Hebrews 12:2
) ...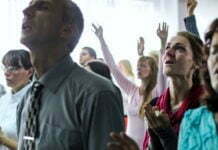 Oh, sing to the LORD a NEW SONG! For He has done marvelous things; His right hand and His holy arm have gained Him...
In Church: For many years, I have prayed and asked God to manifest His healing power for His people: as I am sure many of...
Jesus says, "Be blessed this day.  Anticipate My goodness in you and in all those around you, Children, Amen Amen and again Amen. During THIS...
(
Psalms 36:7
) How PRECIOUS is Your lovingkindness, O God! Therefore the children of men put their trust under the shadow of Your wings. PRECIOUS ONE, tell...
Write for Me now, Beloved. My Will be done, Chris. I am aware of EVERYTHING in your life, Amen Amen and again Amen. Trouble will...
Write Me, My Child. This know: There comes great relief amongst Mine. I have seen their struggle in My behalf; I have seen their constant...
Published on May 31, 2015 This video is "Part 1" of a series: How Do I prepare To Hear God" Lately, I have had many...